Relieves stress, extra stimulation and great fun for your dog!
UK Sniffer Dogs Ultimate 121 Package

WHAT YOU GET.....

- UK Sniffer Dogs Bronze online course for pet dog owners which has professionally filmed videos of each exercise as well as written instructions. You will also recieve a printable workbook with each exercise for future reference.
- Two x 1 hour zoom consultations with one of our qualified instructors who can offer extra guidance and problem solving tips *
- 1 Entry of a Bronze level trial, film your trial and send it to us, upon sucessful completion you will recieve a Bronze level certificate, Rosette for your dog and a pin badge for yourself!

* Please note if we can pair you with an instructor within your area and government guidlines are allowing, you have the option to have the two 1 hour consultaions in person should you wish to.

PLEASE MAKE SURE YOUR CONTACT DETAILS ARE CORRECT SO THAT WE CAN CONTACT YOU TO ARRANGE YOUR 121 CONSULTATIONS

THE ONLINE COURSE WILL BE AVAILABLE TO VIEW ON OUR WEBSITE ONCE YOU HAVE CREATED AN ACCOUNT AND PURCHASED THE ULTIMATE PACKAGE.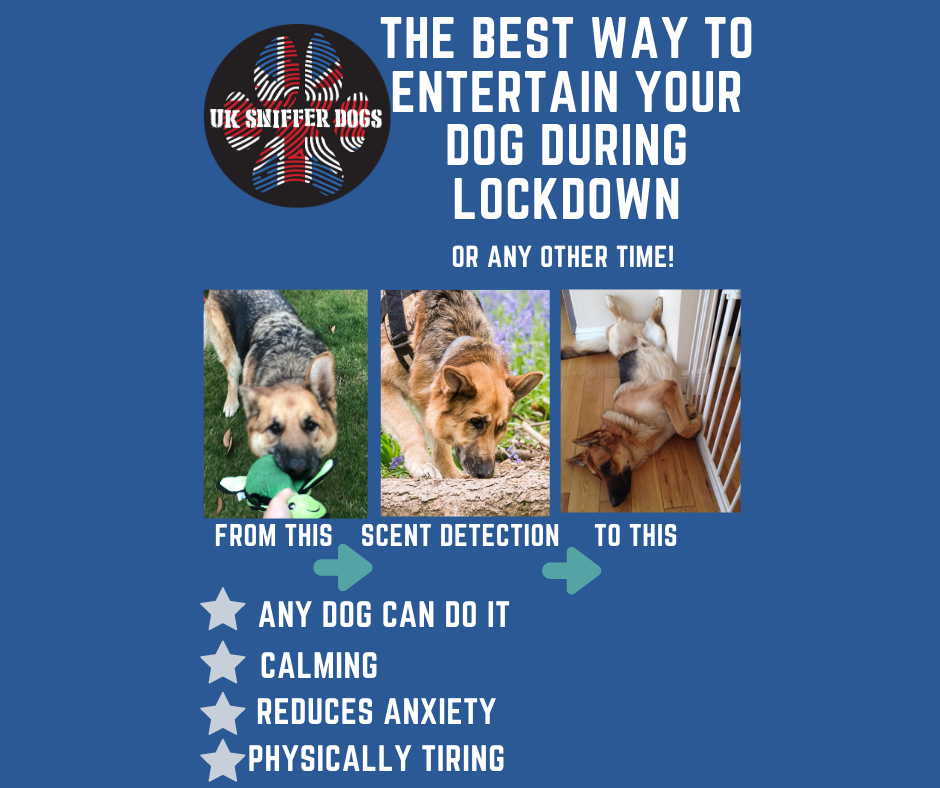 Reviews
No reviews were found.